Secure Reliable Transport
SRT support in Nimble Streamer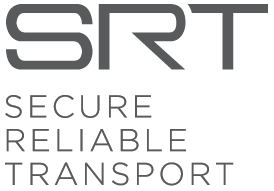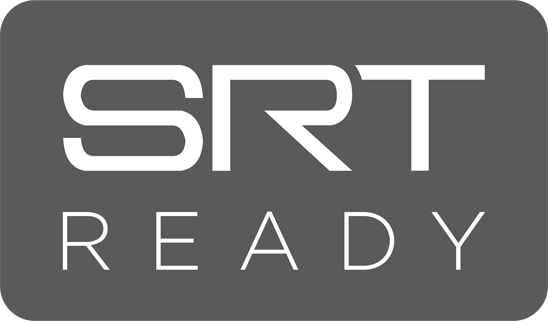 What is SRT
Secure Reliable Transport (SRT) is a UDP-based transport technology that optimizes streaming performance across unpredictable networks.
SRT is applied to contribution and distribution endpoints as part of a video stream workflow to deliver the best quality and lowest latency video at all times.
SRT detects and adapts to the real-time network conditions between the two endpoints.
SRT helps compensate for jitter and bandwidth fluctuations due to congestion over noisy networks.
Error recovery mechanism minimizes the packet loss typical of Internet connections.
AES 128/256 bit encryption is also supported for end-to-end security, keeping your streams safe from prying eyes.
Softvelum, LLC joined the SRT Alliance which is a group dedicated to managing and supporting the open source implementation of SRT. This alliance is accelerating interoperability of video streaming solutions and fostering collaboration with industry leaders to achieve lower latency Internet video transport. Softvelum is actively contributing to the community to improve the protocol and its ecosystem.
SRT in Nimble Streamer
Nimble Streamer has full support for SRT protocol. Read full setup instructions to try it in action.
Both Push and Listen delivery modes are supported
Both Listen and Pull receive modes can be used to get SRT streams for further processing.
Rendezvous mode can be used for both receiving and sending data.
Custom latency and maxbw parameters are supported for re-transmission control, we highly recommend using them both for all connections.
Multiple streams can be sent via single SRT channel
Multiple Pull-mode clients can be supported when working in "Listen" mode.
Mux rate can be set correctly - Nimble Streamer has 100% PCR accuracy, 0ns PCR drift and PCR interval <20 ms according to StreamGuru.
This is typically used for precise testing of channel throughput.
AES 128 bit encryption provides stream security
You can use Nimble Streamer API to get SRT sender and receiver statuses.
Installation and usage
To start using SRT in Nimble Streamer, you need to do the following:
SRT on mobile devices
Softvelum Larix mobile streaming SDK allows building mobile applications with SRT publishing support for Android and iOS.
You can push your live stream using RTMP, RTSP and SRT to multiple locations simultaneously. This may be your Nimble Streamer instance, YouTube, Facebook Live, Limelight CDN or any other destination.
You may test that capability using Larix Broadcaster - it's a free app available for Android and iOS, its sources are included in the mobile streaming SDK.
SRT in complex scenarios
Nimble Streamer covers wide variety of live streaming scenarios so SRT can be used as an element in complex delivery scenarios.
Reliable Low Latency Delivery with SRT+SLDP - a post in Haivision blog describing the combination of Haivision and Softvelum products for building reliable delivery networks.
Live Transcoder allows processing incoming streams to change the content according to your business logic.
This includes decoding, applying various filters and encoding. All setup is performed via drag-n-drop web UI.
Produce RTMP, RTSP, MPEG-TS, HLS, MPEG-DASH, Icecast and SRT outgoing streams.
Use DVR feature set to record incoming live streams and provide further playback via MPEG-DASH and HLS.
Build networks of servers with Nimble Streamer to deliver the content in the most optimal way
Usage snapshots show examples of combined usage of Softvelum products.
Easy installation and upgrade
Nimble Streamer can be installed in a couple of small steps and upgraded to the latest version by running two or three simple commands in console.
Let us know if you need any help and search through our documentation to find more information.